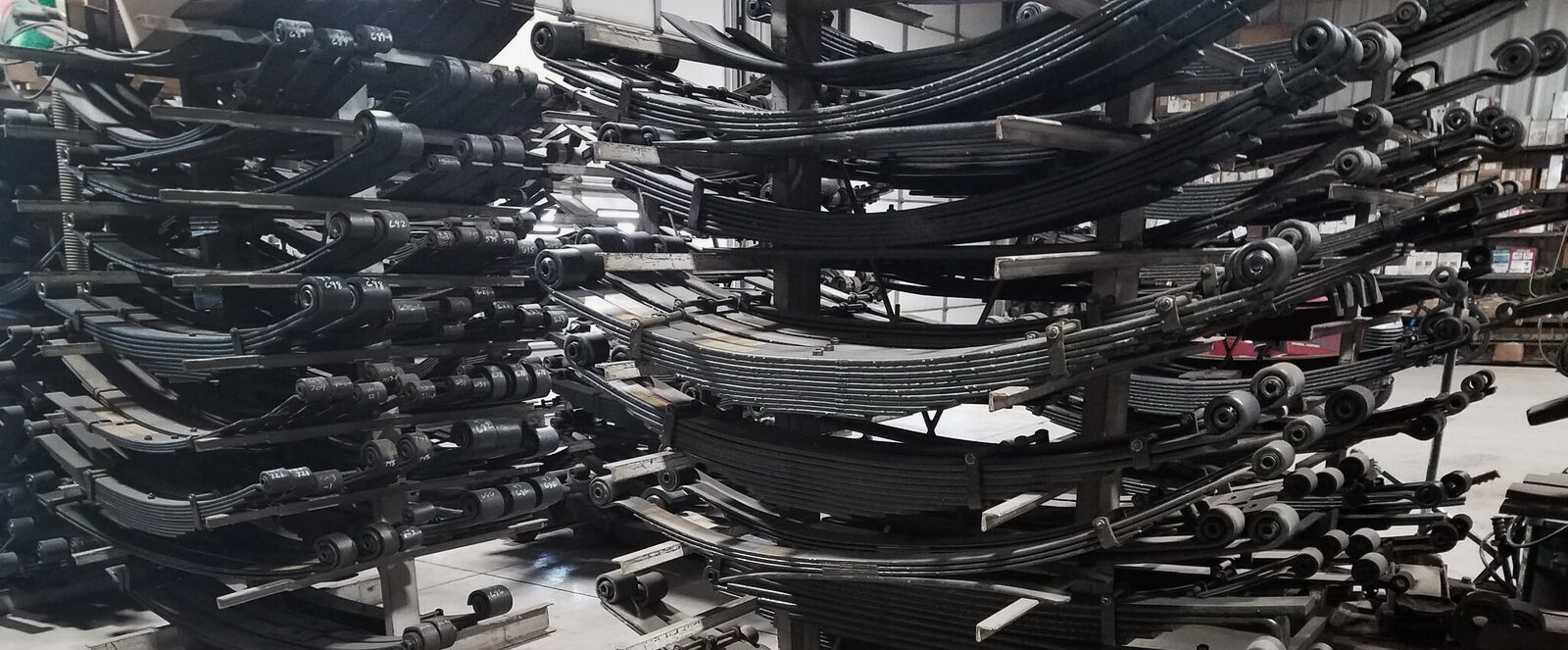 We are one of the largest suppliers of springs and suspension parts in Central Illinois. We stock everything from small utility trailer springs to large truck springs. We can also build custom or obsolete springs.
Whether you need something as simple as a rear leaf spring for a 1989 Chevy 1/2 ton pickup or as exotic as a leaf spring for a Model 'T' Ford we can deliver.
We also carry a large selection of spring and suspension parts; repair plates, center bolts, spring bolts, u-bolts, kk-clips, hangers, equalizers, insulators, spring pads, spring bushings, walking beam bushings, control arm bushings, airbags and much more.
All from quality suppliers like Flagg, Atro, Hendrickson, Triangle, Standens, and Airlift.
Heritage Services Springs & Suspension Service