How does a corn reel work?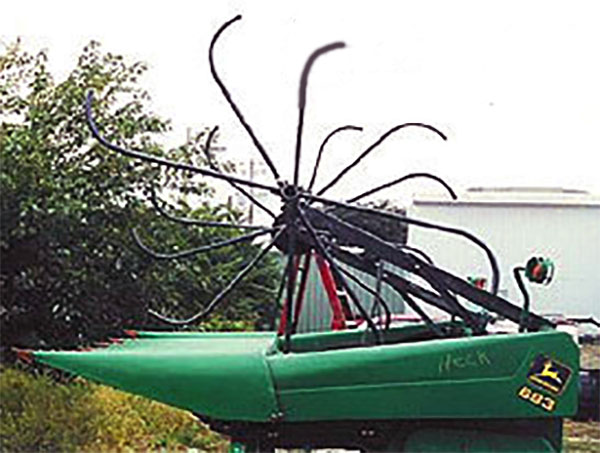 For downed corn at harvest time, a corn reel feeds the corn off of the snouts and into the gathering chains so that the corn can feed into the combine head and recover grain that would otherwise be lost.
The Heritage Corn Reel is designed so the 'J' part of the finger pushes the corn down into the gathering chains and snap roll of the corn head. The rest of the stalks, leaves, and ears are pushed up the snouts into the cross auger. As the finger of the corn reel moves up from the cross auger, the hook on the end of the 'J' part of the fnger lifts straight up out of any corn left before the auger takes it.
Heritage Corn Reel fits most models of corn heads
Our downed corn reels fit John Deere, IH, Gleaner, CAT/Lexion and Drago corn heads from 4 to 12 rows. Save time and increase yields for your corn harvest by installing our Heritage Corn Reel.
Advantages of the Heritage Corn Reel
The Heritage Corn Reel is one of the few on the market that are very effective, reasonably priced, and will not affect standing corn. They are bolt-on units that are easy to install & remove. Our corn reels can also be welded on if preferred.